Tents come in many shapes and sizes; however, some designs include a tent vestibule. But what exactly is a tent vestibule, and why is it useful when camping?
Well, let's get into it!
Article Contents:
A tent vestibule is a covered area outside of the main tent body, which act as a foyer prior to entering into the main part of a tent.
Tent vestibules are typically located along the sides, front, or back of the tent, and can be used to store equipment and shield yourself from the outside weather when entering or exiting the tent.
How Large is a Tent Vestibule?
The size of a vestibule depends on the specific tent model. Additionally, the footprint area and the overall volume are highly dependent on the shape of the vestibule.
In general, a tent vestibule footprint area can range anywhere between 6 to 25+ square feet.
Tent Vestibule Capacities?
For example, the Marmot Twilight two-person backpacking tent can typically fit two 60 litre backpacks, shoes and possibly a day pack in its dual vestibules. The North Face Kaiju-4 can fit 4 60+ litre backpacks and 2 day packs in its front and back vestibules.
These allowances account for the ability to enter and exit the tent without having to climb over equipment stored in the vestibules.
What is a Tent Vestibule Used for?
Tent vestibules have three main uses – as a transition area when entering and exiting a tent, as equipment storage space, and as a make-shift cooking area.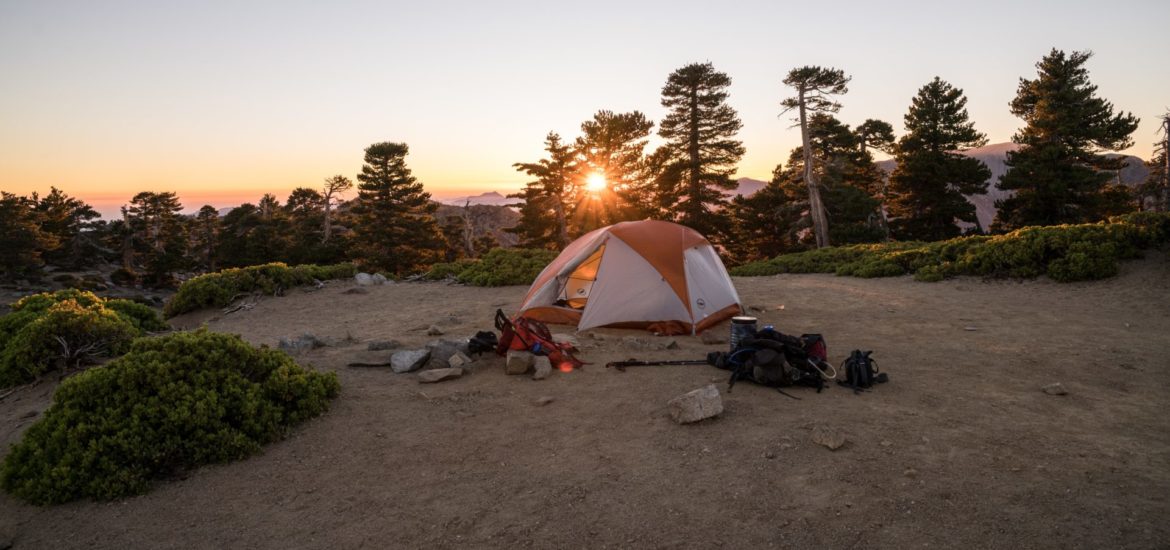 When entering and existing a tent in wet weather, it's important to shed any rain water from your body before entering into your clean, dry tent.
A tent vestibule allows you to:
Remove your waterproof rain jacket or shake off any water droplets from your clothes prior to entering your tent.
Store your shoes outside without getting them wet, so you can slip your shoes on and off while keeping your feet dry.
Some vestibules are fairly large, with enough space to set up chairs. This design comes in very handy, especially for expedition or backcountry trips where you would want a sheltered space to sit and relax.
2. Equipment Storage Space
A tent vestibule allows you to store your camping equipment in a sheltered space instead of piling your gear inside the main body of your tent.
Tents designed with vestibules allow for optimal use of space for sleeping and storage, which means less overall camping tent weight.
Some tents are designed with an alternative rain fly which has a built in vestibule. This means you can choose to modify the tent arrangement if you need or don't need a vestibule for a specific camping trip.
There are many reasons you should never cook inside of a tent, but there are two key risks – damaging or setting your tent on fire, and exposure to carbon monoxide gas generated from a camp stove.
However, cooking in a tent vestibule while winter camping, during inclement weather conditions, or in an emergency situation is acceptable if you are very careful.
Cooking in a tent vestibule can be done if you:
Maintain adequate air ventilation to prevent moisture and carbon monoxide build up inside your tent
Maintain an adequate distance between the stove burner and the tent fabric.
Cooking in a tent vestibule is highly discouraged while camping in bear country. The smell of food, and lingering scent left in your tent is a homing beacon to curious and hungry bears and other animals.
Should You Buy a Tent with a Vestibule?
Buying a tent with a vestibule depends on what type of camping you are doing.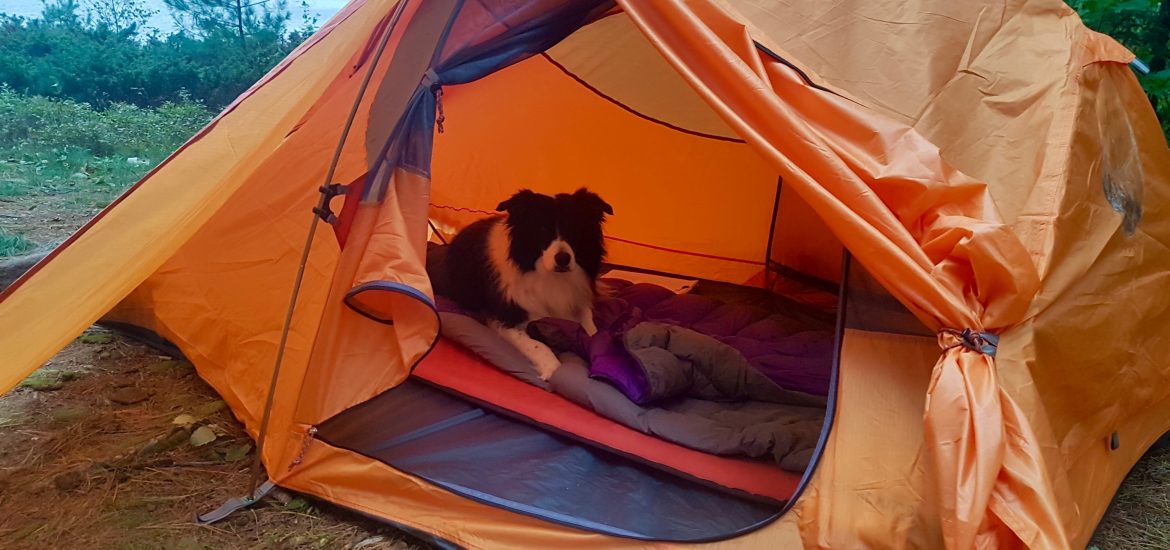 Backcountry Camping Tents
In general, it's a good idea to buy a backcountry camping tent with one or more vestibules because they give you more space to store camping equipment.
A few examples of backcountry camping tents with vestibules include:
For car camping and festival camping, a tent with a vestibule isn't necessarily required. You can use your car as a storage locker for camping equipment.
Plus, a car it's a lot more secure and animal-resistant so you can leave your valuable inside without worrying too much.
Similarly, a family size or group camping tent is very large and should have enough space inside the tent for any extra gear.
In fact, large family style tents usually do not include a vestibule. Instead, interior storage space is designed into the tent.
For example, the Coleman Tenaya Lake Cabin Tent (pictured above) includes two large storage pods that can be accessed from the inside of the tent.
This article contains affiliate links, which help support this blog at no cost to you!