We love every bit about camping in Canada. It's fun, engaging, and can lift your spirits in no time! But let's not forget that it also takes up a fair share of your expenses.
Wild camping, also known as boondocking, is a great way to enjoy the outdoors without having to spend a hefty amount on campsite and campground fees.
And if you are in Canada, you have more opportunities to go wild camping, thanks to the privilege of camping for free on Crown Land.
But, how does public camping in Canada work, really? Well, in this guide, I explain all you need to know about how to camp for free in Canada!
Article Contents: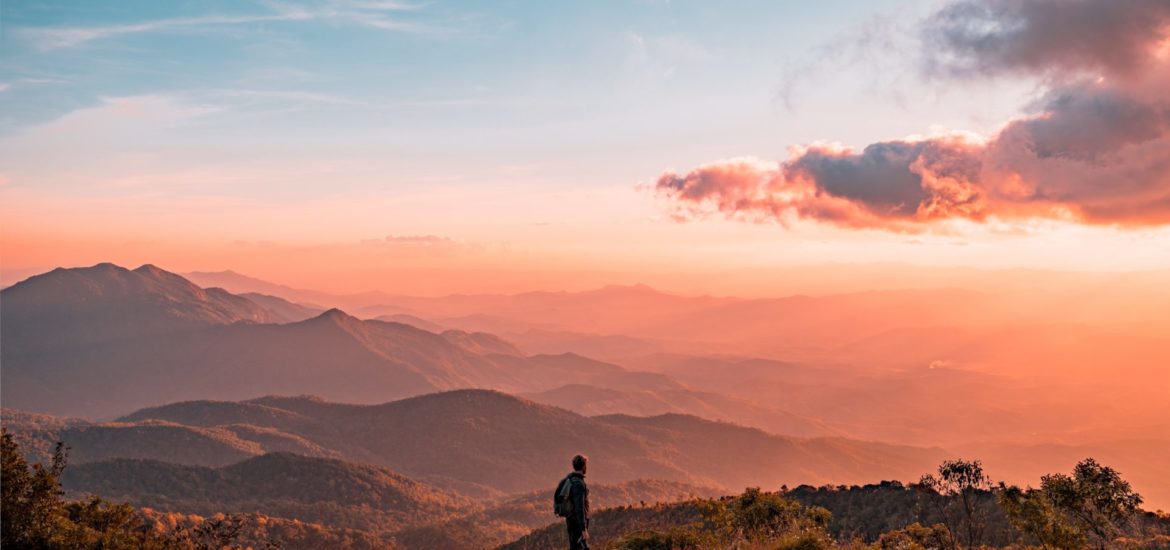 Crown Land in Canada Explained
Crown Land or Public Land refers to land areas owned by the Canadian government that's accessible for public use.
The term "Crown" was used by the former British monarch, implying the ownership and administration of such lands.
What is Considered Public Land in Canada?
The good news is there are plenty of areas in Canada designated as Crown Land, allowing you to explore the outdoors to your heart's content.
In fact, 87% of Ontario is public land, meaning free camping space!!! [Reference]
If you are a Canadian citizen or a resident in the country for the last seven months or more, you have access to camping in any one area under Crown Land for up to 21 days once a year [Reference]. The limit of 21 days per person, per year, is to ensure that everyone has a chance to enjoy nature and avoid over-tourism.
Of course, camping on Crown Land comes with restrictions to ensure these places remain sustainable for generations to come! The conditions of use vary from place to place, depending on the territory you are visiting and laws governing the province.
Some activities like fishing, hunting, and building fires might be restricted in some areas. So, always make sure you contact the relevant authorities, read up, and be well informed before the trip.
It's noteworthy that most of the Crown Land areas are in remote locations that are difficult to access. Usually, you might have to get there by boat or off-road vehicles. Also, they have little to no amenities – so go prepared (we'll talk more about that in a while).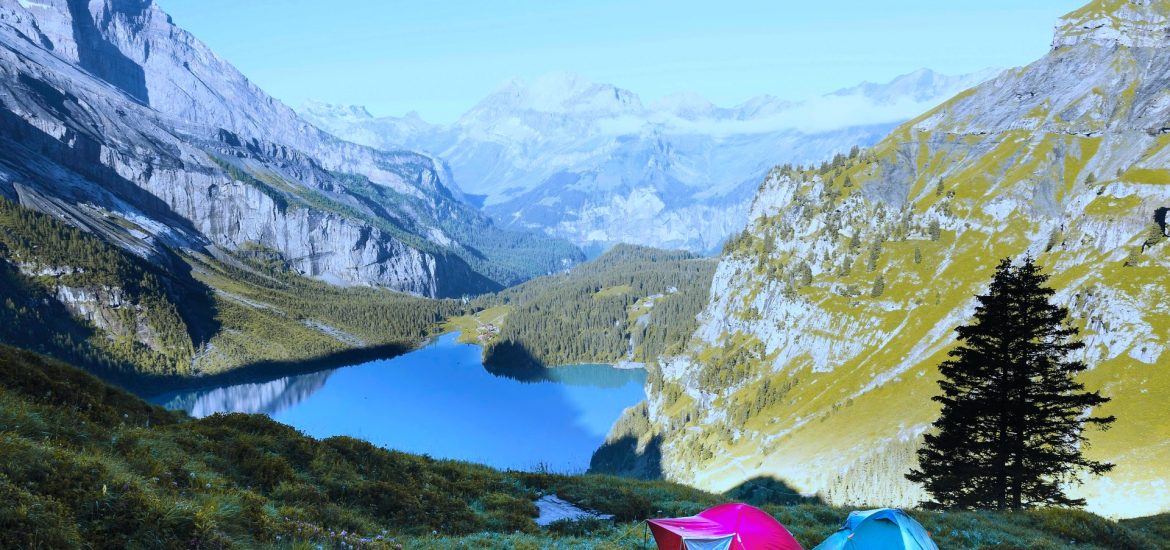 What About Non-Canadians?
If you are a non-resident, you need to obtain a permit for public camping in Canada for up to 21 days. It will cost a small fee, but the experience is totally worth it.
However, you can't camp in areas designated as green zones in Crown Land. These areas are only allowed for residents.
How to Find Public Land for Camping?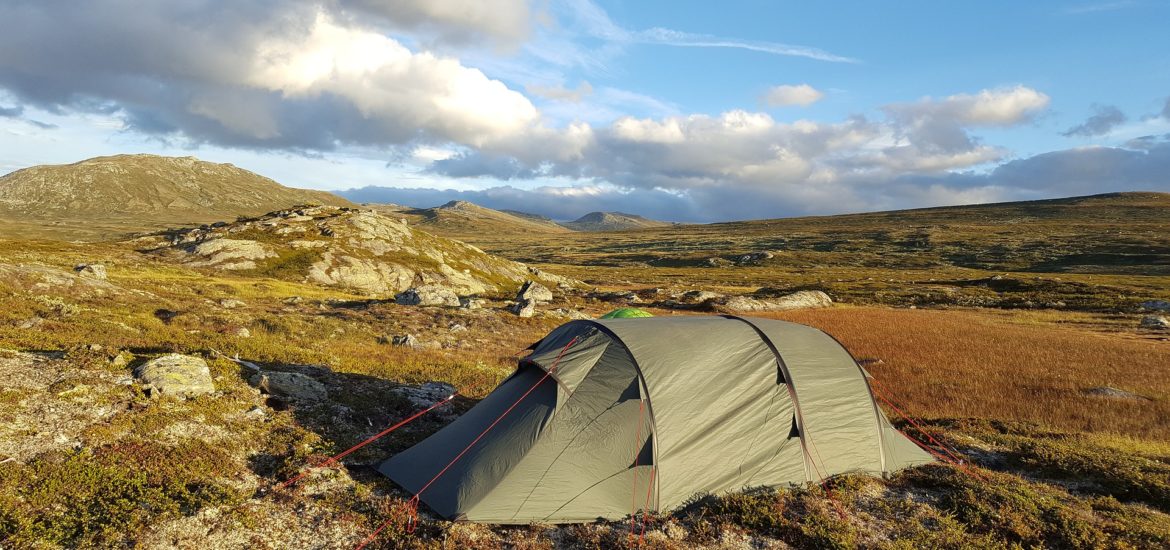 What is Dispersed Camping in Canada?
While formal campgrounds are equipped with the necessary amenities that promise convenience and safety, a wilderness enthusiast would crave more. 
So, if you like the idea of exploring rugged landscapes and venturing off the beaten path, it's time to call yourself a dispersed camper. Is it not also a better way to avoid crowds and have an intimate time with nature?
Dispersed Camping Definition
Dispersed camping refers to camping anywhere outside of designated campsites – be it in a forest or on the side of a road.
Typically, it means camping on Crown Land, where you can pitch a tent or park your RV free of charge. But, if you get to do the same on a private-owned space, hey, it's the same thing too!
Dispersed "campsites" are usually secluded places you have to reach by a vehicle or short hike.
When you choose to camp away from established campgrounds, amenities like toilet facilities, waste disposal, water supply, etc., might be limited or not available at all. So, you need a bit of camping experience to handle these obstacles.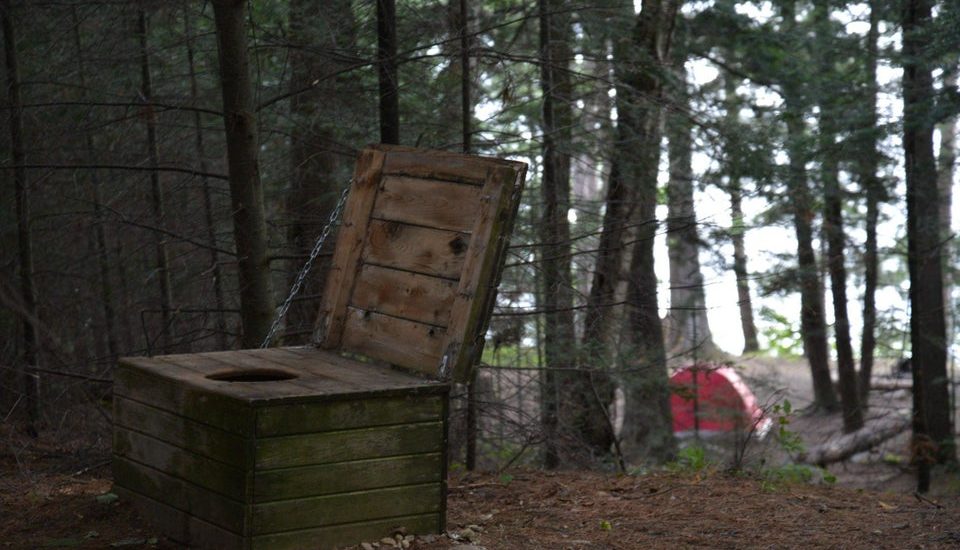 Now, does this mean there are no regulations pertaining to dispersed camping sites? Absolutely not. Like I mentioned above, public camping in Canada is subject to rules and regulations that vary depending on the area. 
For example, if you choose to camp in a site that's home to exotic wildlife species, hunting will be out of bounds. Some areas will also have bans on open fires.
Calling the nearest ranger station can help you be informed on what's allowed and what's not. Some unofficial campgrounds also have notice boards clearly outlining the rules and regulations to give you a heads up!
Example of Dispersed Camping
I also like to add that there are no "official" dispersed camping areas. You can use the resources mentioned above to find a good spot, exploring by yourself.
Most of the time, you get to know them from word-of-mouth recommendations of fellow campers who add them to crowd-sourced databases like iOverlander. If you stumble upon a good site, let others know!
Public Camping in Canadian National Parks
Public camping is allowed in Canadian national parks, but subject to a fee. You must make a reservation beforehand and obtain a permit to camp in designated areas in national parks in Canada.
The permit will specify the exact location of your campsite and the duration of your stay. As national parks are valuable sites preserved by the government, camping activities will be overseen by the authorities in charge.
Also, you can only have fires in approved areas in the national park or with a fire permit obtained from National Parks Fire Protection Regulations. You can read more on the extensive rules and regulations pertaining to public camping in National Parks of Canada here. 
7 Important Tips for Camping on Public Land in Canada
Now that you know how to camp for free in Canada, here are some tips to remember on your backcountry trip!
"Leave no trace" – It's the mantra of every eco-conscious camper! We all love camping as it's a great way to connect with nature. It's our responsibility to ensure that future generations can enjoy the quaint beauty of the wilderness we explore today!
So, make sure you clean up before you head out and leave no trash behind. Don't leave campfires unattended, ensuring they are extinguished in the end. If you come across anything that seems valuable, leave it behind – in its true home.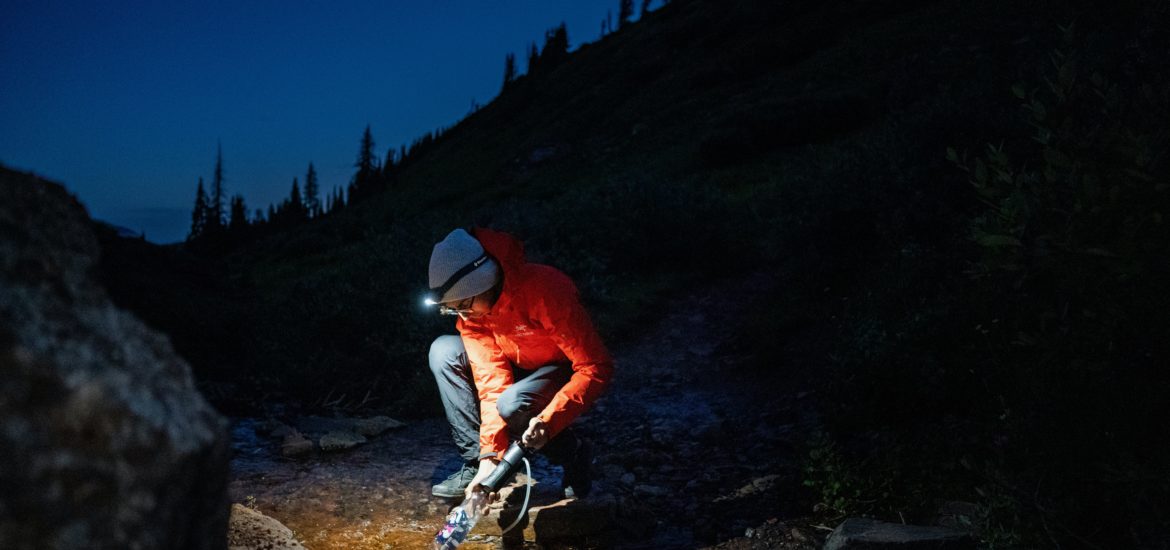 Plan for a Lack of Water and Toilet Facilities
You really can't expect to find clean drinking water when camping in remote surroundings. So, make sure you take adequate water to keep yourself hydrated during the trip. It's even better to take a water filter or a bottle with an in-built water filter – in case you run out of water and have to rely on a source nearby!
If you are new to dispersed camping, the next burning question would be what do you do when nature calls?!
If there are no toilet facilities nearby, you would have to resort to primitive practices of peeing and pooping. Use the "cathole" method of scooping a hole and covering it up once the job is done.
Pro-tips: Check out my guide on toilet options available for campers for detailed tips!
Potentially Limited Cell Phone Reception
A cell signal booster (requires a power source) or an antenna can help in boosting your cell reception. However, it's best not to rely too much on your cell phone when you go backcountry camping.
One tip would be to have your maps downloaded or in print form for easy access. Sharpening your orienteering skills can help a lot too.
Most campers also opt for a dedicated GPS device like this Garmin inReach Satellite Communicator, especially when they choose remote areas for public camping in Canada.
Stay Informed On Fire Bans and Wildfires
Having a fire may feel like an essential part of camping. However, it's paramount that you check with the local authorities before lighting a fire anywhere except in official campsites. In most cases, you would need a permit to have an outdoor fire in other areas. 
Some places might have been declared as restricted fire zones temporarily due to current climactic conditions (e.g. drought or dry season). Visit the provincial website to check for fire bans in each area.
It's equally important to be wary of wildfires for your protection. Camping on Crown Land areas that are difficult to access means emergency assistance would also take time. So, be prepared and well-informed about the would-be campsite! You can check for active wildfires in Canada using this interactive map.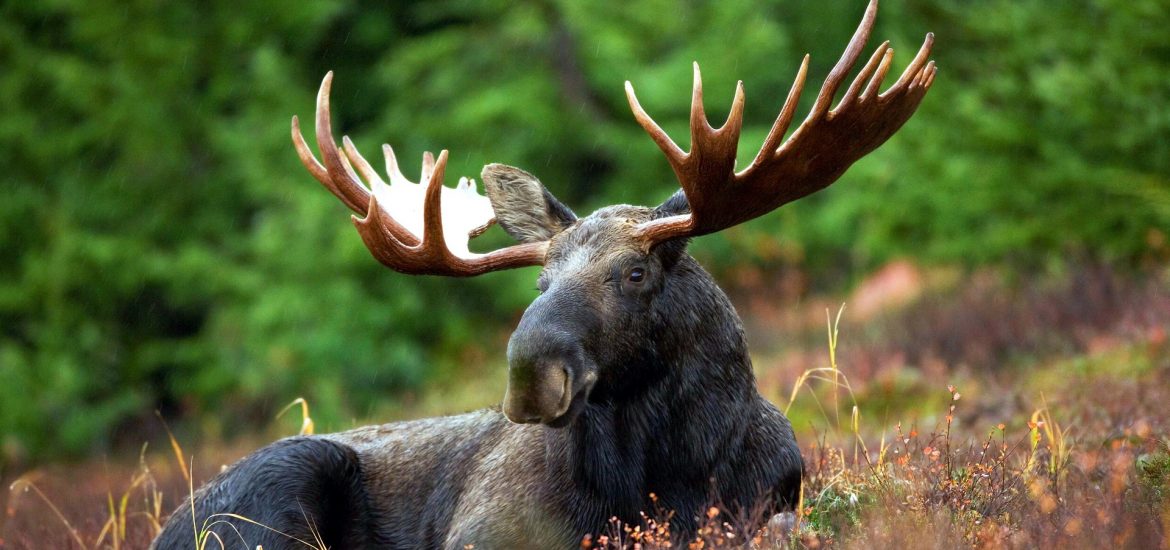 Awareness of wild animals is essential to safeguard yourself from danger and avoid being a threat to the species around your campsite. One of the grave mistakes some campers tend to make is feeding animals that come about their way. It's illegal!
If your proposed campsite has a lot of scat, foot prints, or any other signs of use, it means it's a popular spot for animals. If this is the case, it's best to find another site.
Respect wildlife, give animals their space, and make sure not to disturb their routine. Having a good understanding of their behavioural patterns can also help you stay away from trouble! For your safety, carry a bear spray if you're camping in bear country, be alert, and travel in tight groups.
If you want to keep your appetite happy, keep your food in good condition! Why is storing so important?
For one, you need to protect them from animals that can invade your campsite when you are away. Second, food that isn't stored properly can be open to contamination and give you a stomach bug.
Keep vegetables, fruits, and meat in separate containers, so they don't spoil each other!
Pro-tips: Want to know foolproof tips and gadgets that help you store food like a pro? Learn all about proper food storage while camping here.
Ensure Your Vehicle is Equipped for Rough Terrain
Camping on Crown Land in remote destinations means you should be well-equipped to meet unexpected obstacles. Having a vehicle especially geared to tackle rough landscapes is a must.
You also need to have the right gear and know the right techniques that will help you recover the vehicle when it gets stuck somewhere.
The amount of fuel it can accommodate to keep you going is also another aspect to consider. Walking to the nearest gas station for fuel might be out of the questions, so have a back-up plan!
This article contains affiliate links, which help support this blog at no cost to you!