For camping, hiking, and any other outdoor activity, staying sufficiently hydrated is essential which is why most people usually carry a water bottle.
But, not all water bottles are made the same, and using the right water bottle depends on a lot of factors. Personally, my wife and I have used a variety of water bottles including Hydro Flask, Blender Bottle, Yeti, Klean Kanteen, and Nalgene.
So, let's take a deep dive into a relative new-comer in the water bottle market – Super Sparrow. Let's see how they stack up to the competition. And ultimately answer the question, "are Super Sparrow water bottles worth it for camping, hiking, and other outdoor activities?".
Article Contents: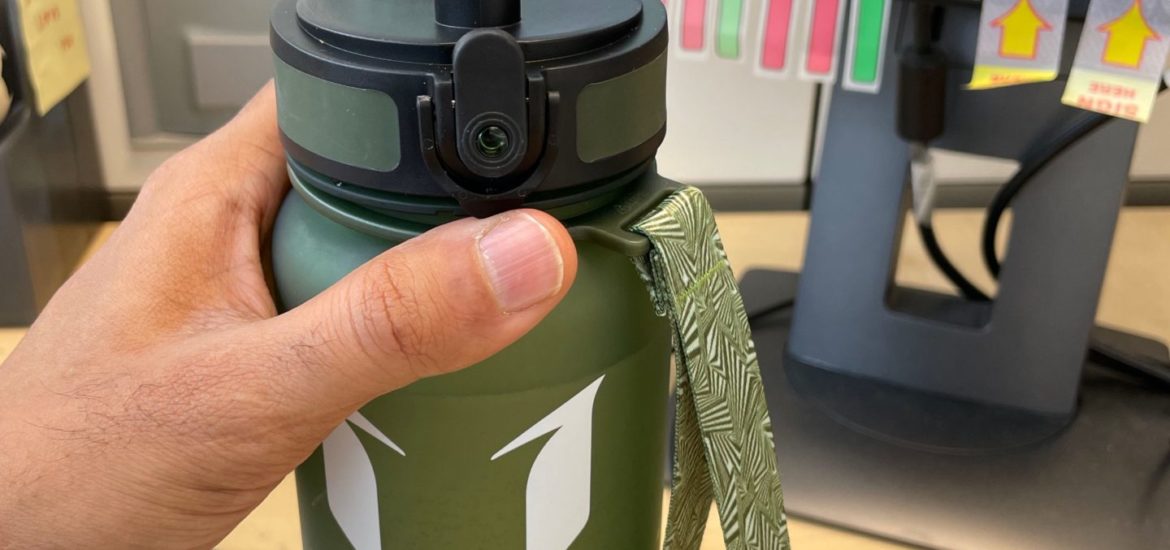 Are Super Sparrow Bottles Any Good?
My wife and I personally used and tested three 500 ml bottles from Super Sparrow over a few months. Our testing included using these bottles for all our typical needs at home, at work, and while outdoors.
There are a lot of things that we loved about these bottles, and also a few things we think need improvement.
The overall build quality is very good since the materials they've used don't feel cheap at all. Whether it's stainless steel or plastic, both materials are strong and durable, yet light-weight.
The lid, and mouth pieces are formed and shaped with lots of precision. They did a good job at hiding any seems and joints from the metal welding and plastic moulding processes.
I think the bottles also look incredible. The shapes are very elegant yet functional. And the finishes have a high-quality look. The colors are distinct and the selecting is pretty large.
If you're on a tight budget and need a high quality water bottle, Super Sparrow might be your answer.
For example, a 500 ml Tritan water bottle costs $15.99 on Amazon. Similar plastic water bottles with similar features costs between $19.95 and $24.95, so you're saving a whopping 28 to 60%!
One of the most under-rated and useful features of the Tritan bottle is the built-in wrist strap. It's such a simple design choice that propels this water bottle into the upper echelons of versatility and convenience.
There have been so many occasions where I've utilized the wrist strap to free up my hands to hold more items. A lot of bottles these days come with a built-in fixed loop or carabineer.
But, a wrist strap is much more useful, and I wish more companies did this!
Things That Need Improvement:
All the Super Sparrow lids are stated to be water-proof. However, having used the "Enjoy-Series" bottle for carrying hot drinks such as hot chocolate and tea, I found the lid to leak.
With a bit of shaking, the contents seemed to start leaking from the mouth piece. It's not a massive amount, but if the bottle is left in a backpack with delicate electronics it might end up doing some real damage.
The leaking is minimized with the lid lock in place, but in my experience it didn't make much of a difference. So, I would not recommend getting the "Enjoy-Series" bottle if you are looking for a fully water-proof bottle that you can toss into your backpack.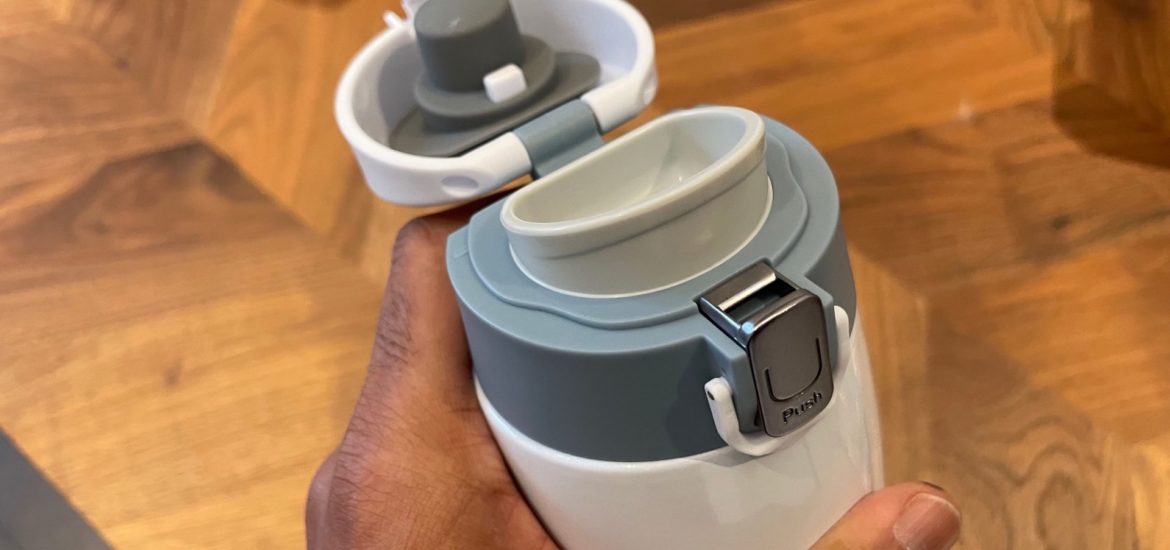 While camping or hiking, dust and dirt are usually attracted to all sorts of surfaces. This includes bottles, which are meant to keep its contents clean and safe.
So, by using a "Ultra-Light or To-Go Series" bottle, you run the risk of exposing the outer lip area to contaminants. Most of the time contaminants aren't harmful. However, accidentally ingesting pathogens while in the backcountry can lead to some pretty crippling digestive issues.
Pro-tip: I recommend using a "Classic, Wide-Mouth, Tritan or Enjoy Series" bottle which fully seal and protect the lip from dirt and debris. That way you can stay hydrated worry free!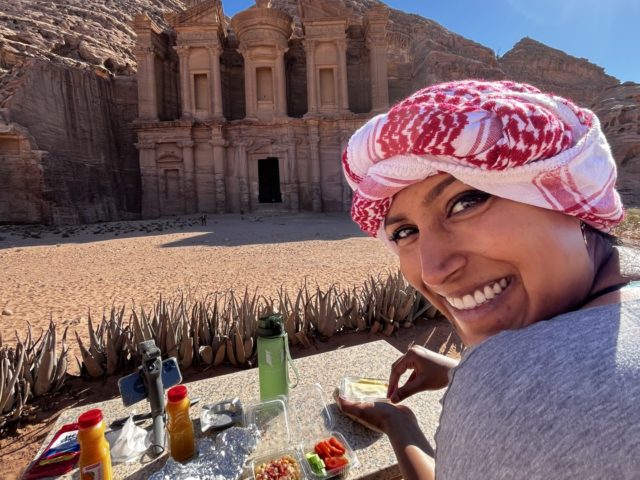 Which Bottle is Good for Camping and Outdoors?
For camping and outdoor activities such as hiking, biking or climbing, a water bottle has to be light-weight, allow for easy access to its contents, durable, and easily cleanable.
After months of real-world testing only the Tritan water bottle checked off all the boxes (with flying colors). If I had to sum up how it performed in one word, I'd say reliable because it just works so well for what I need.
For our recent 10 day trip to Jordan, the Tritan water bottle kept us hydrated in the dry desert heat. It helped to ensure we could fully enjoy exploring Petra and Wadi Rum without feeling exhausted! 
So, whether you're planning a weekend family car camping trip or a multi-day backcountry portaging adventure, a Super Sparrow Tritan water bottle won't let you down.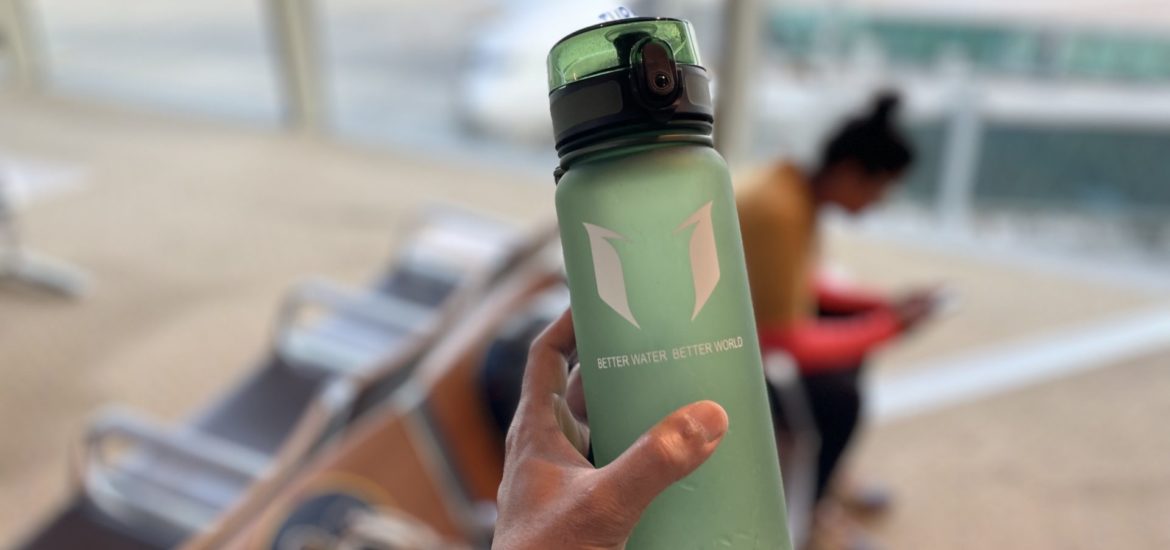 Would We Recommend a Super Sparrow Water Bottle?
Sometimes the perfect water bottle can seem like a far-off dream. But, in my experience, and after using 5 different water bottles over the past few years, Super Sparrow have created a bottle I can take everywhere.
From sipping water in the office, to keeping hydrated on the trail, the Super Sparrow Tritan Sports is by far the best water bottle I've used.
It's great value and highly functional; exactly what every outdoor enthusiast needs!
This article contains affiliate links, which help support this blog at no cost to you!