Whether it's a quick weekend getaway or an extended trip, car camping is the perfect opportunity to escape our daily routine – to bask and recharge in the great outdoors. 
It is the quintessential summer activity, relatively inexpensive, and great for individuals, couples and families.
Car camping is super easy and convenient – your car does all the heavy lifting and storage, so you can enjoy nature with peace of mind. All you have to do is drive to a campground, find your camp site, park the car and set up all your essentials close by.
If you're planning a trip, or just need a friendly reminder, below are 10 car camping essentials you'll need to have a great trip!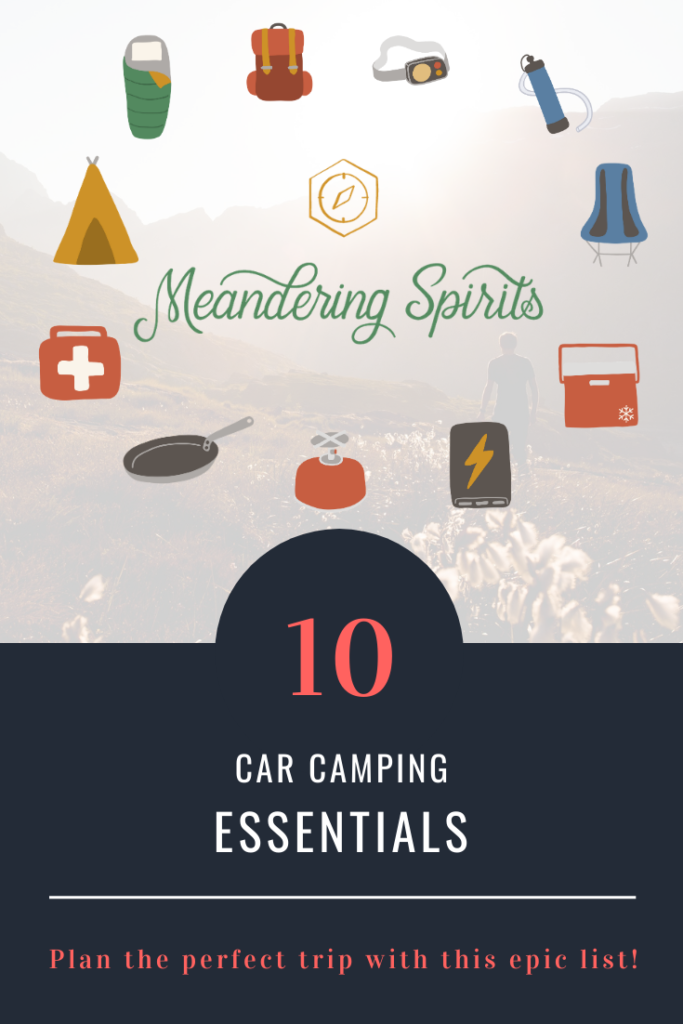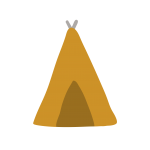 The foundational car camping essential is a robust tent. Something that can weather the elements while still allowing you to enjoy your surroundings, that is both functional and comforting.
Recently, I purchased the North Face Kaiju 4-person tent. It's completely waterproof, easy to set up with plenty of storage space and the best part, I can stand in it! 
For its features and price, it's an attractive option when compared to other highly recommended tents.
Of all the car camping essentials on this list, a tent will most likely be the most expensive. Invest in the right one for your needs so you don't have to keep upgrading every few years. 
Pro tip: For car camping, a bigger and heavier tent isn't necessarily a bad thing. The extra space is great for a growing family, pets or storing your gear.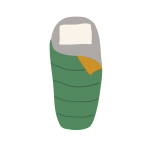 If all car camping essentials are ranked, a comfortable and high-quality sleep system would take the top spot.
That's because a great sleeping bag and mattress will keep you warm and comfortable on those cooler nights spent on less than soft ground. Sleeping bags come in a variety of ratings which reflect the season(s) they are designed for. Personally, I mostly camp during late spring, summer and early fall, so my MEC sleeping bags are rated to +5oC. If the temperature dips lower than that, I just wear a base layer to bed and call it a night.
Mattresses for car camping can be a pretty contentious subject. Some campers prefer blow up mattresses, which can be extremely comfortable, while others keep it simple with individual inflatable sleeping pads or foam-type sleeping pads. Since I do a variety of camping, I have individual sleeping pads, which work perfectly well for my car camping needs.
Pro tip: Be sure to compare your blow up mattress dimensions to the tent floor dimensions before purchasing. You don't want to be stuck with a mattress that's bigger than your tent!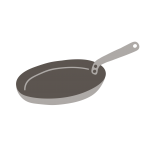 3. Food Prep and Cookware
Cooking meals when car camping can be a chore, especially without a full kitchen at your disposal. That's why I prefer simple and functional stoves, cook-wear and prepping utensils to make breakfast, lunch and dinner a breeze.
Typically, I use a single burner butane stove because of its compact and lightweight design. For cook-wear, a titanium fry pan and 2-piece pot set are usually all I need. And for food prepping, I bring a mini cutting board that fits conveniently inside of the stove case.
Pro tip: If you have a bigger group, consider a two-burner stove to make meal time more manageable. Chose cookware with a non-stick coating for easy clean up. And, remember to use eco-friendly soap to limit your environmental impact.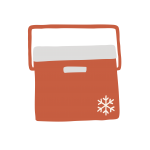 4. Food and Drink Storage
To store perishables and to prevent critters from spoiling your food, a well-sized and secure cooler is a must. I typically take my trusty Coleman cooler – It's lightweight, has good insulation and keeps out bugs and pesky squirrels! 
Remember, some campsites have designated bear bins – store all of your food and scented items (ie. deodorant, toothpaste, etc.) to prevent animals from rummaging through your site. 
Pro tip: Instead of buying bagged ice, freeze water bottles the night before and add them to your cooler. This will keep your food fresh and drinks cold and provide you with cleaning drinking water once they've melted.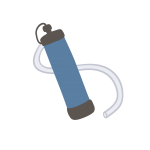 Some car camping essentials are often overlooked. One such essential item that is very useful around a camp site is a large water storage container. 
That way, you won't have to trudge back and forth between your camp site and the water station every time you need to rinse something. Any plastic container will do, just make sure it has an adjustable spout for easy use. Some are even collapsible!
Pro tip: Sometimes, I fill a water container at home before a camping trips – it's one less task to complete when setting up camp.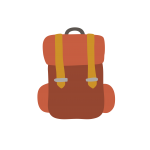 A good daypack will accompany you on all of your car camping excursions (fishing, hiking, swimming, etc.), allowing you to toss in all of your necessities and carry them comfortably with easy access. 
Before purchasing a daypack, try them on in-store to ensure you get the correct fit, as they are designed with specific body types in mind.
I highly recommend the Mountain Hardware – Scrambler 30. It's waterproof, with plenty of attachment points and compressible for easy packing. Plus, the sleeve compartment on the inside doubles as a water-bladder pocket or a laptop sleeve. It's my everyday pack!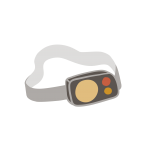 Instead of relying on a full moon to illuminate your campsite or worse, your car headlights, make sure to bring plenty of portable lighting.
A battery-powered camp lantern can light the inside of your tent, making maneuvering 'in the dark' easier. Headlamps are great if you need hands-free illumination, while walking in the dark, clearing your site before bed or using camera gear for night-time photography.
In my experience, once you use headlamps, you'll never imagine another car camping trip without them!
Pro tip: When buying a head-lamp, consider ones that have a red light option. This helps maintain your night-vision and is super handy when you don't want to disturb your sleepy neighbors with light pollution.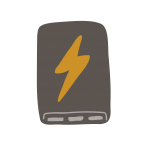 If you intend on bringing electronics camping, a great investment is a battery bank and/or a DC power converter. A power converter plugs straight into your car's 12-volt jack! 
Both are great for car camping and road trips. They help keep your electronics fully charged so you don't have to rely on replacing batteries or finding outlets. 
Pro tip: Pick a power converter that has multiple ports and a mixture of regular outlet-type and USB plugs, so you can charge various devices at once.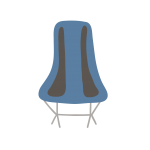 At the end of a long day, a comfy chair is one of the best things to have at your camp site. You can sit and read, enjoy a drink or relax around the fire and roast marshmallows. 
Some folks think camp chairs are a "luxury" item. But, they truly do elevate your camping experience, hence why most campers include them in their list of car camping essentials.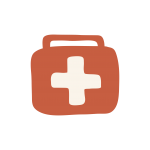 Cuts, scrapes, splinters and bug bites are inevitable when camping. A well-stocked medical kit is great for tending to those camp-related mishaps. 
There are plenty of pre-packaged medical kits available filled with all common first-aid necessities. Make sure to go through the contents, so you know the type and quantity of the supplies and add more items if needed.
Pro Tip: If you run out of anything, don't go out and buy a new medical kit. Just restock what's depleted!
With the right car camping essentials and a little bit of planning, you can have a great time camping and create lasting memories.
Let me know in the comments where you're planning to go for your next camping adventure!
This article contains affiliate links, which help support this blog at no cost to you!